I was able to get out and continue digging over the weekend - only a couple of hours on Saturday as I also cleaned up the yard. As you can see in the photos below it was mostly removing egg rock from the stairs and pushing the removed dirt into depressions in the front yard. We had an engagement Saturday evening so I didn't get very far - removing the rock and cleaning it for re-use is a real time killer.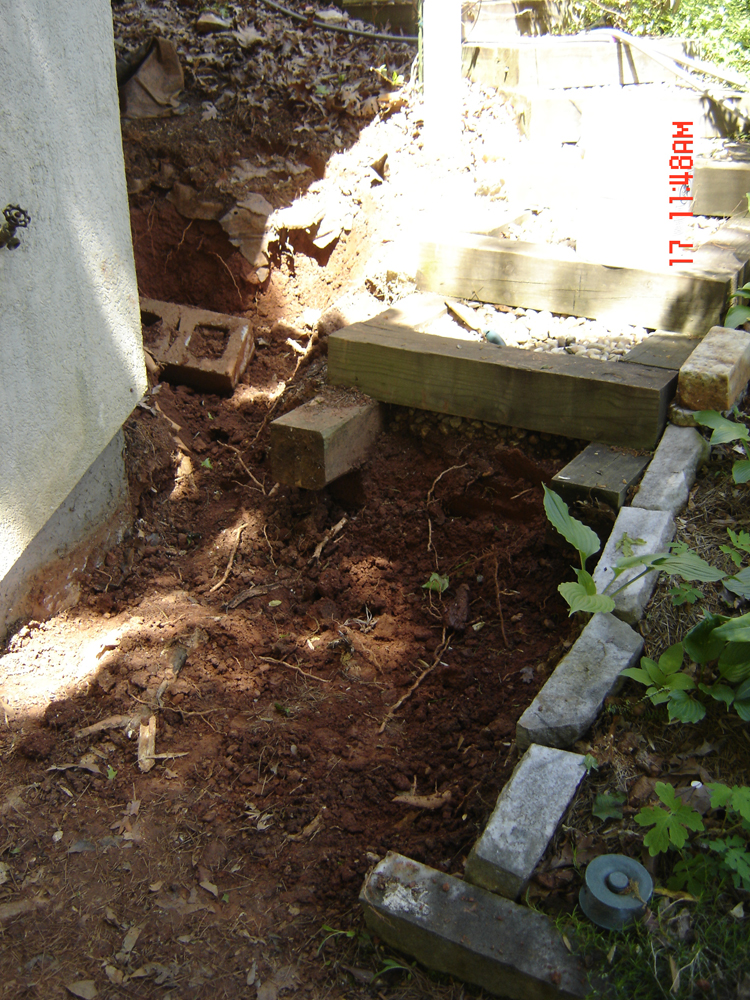 Starting to establish the entry "floor"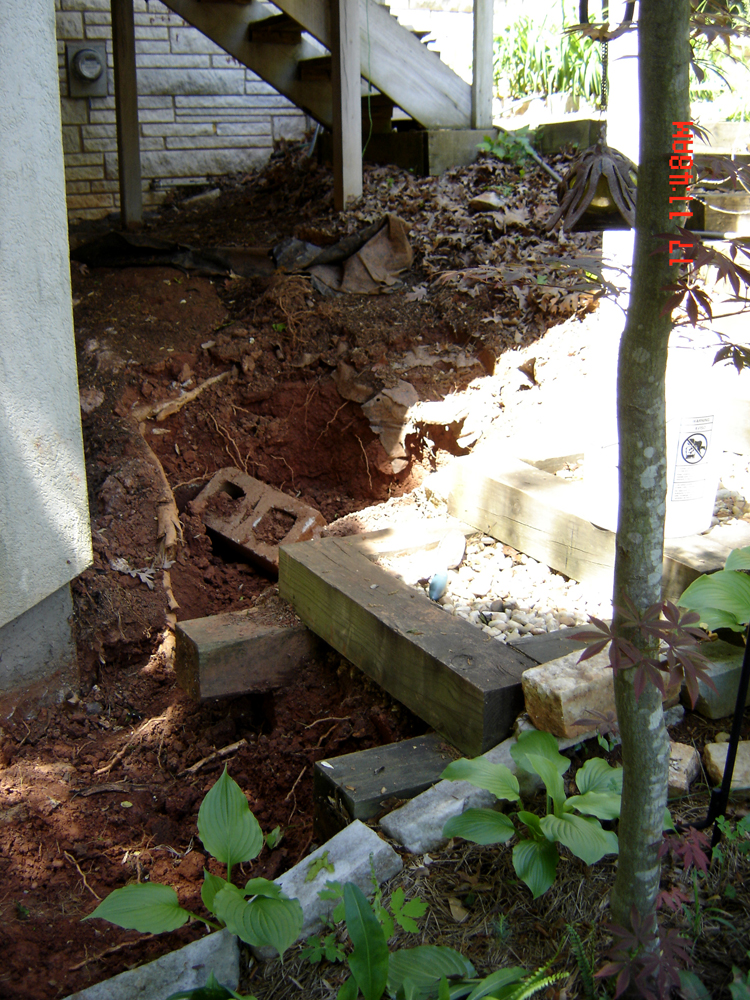 Some dirt and root removal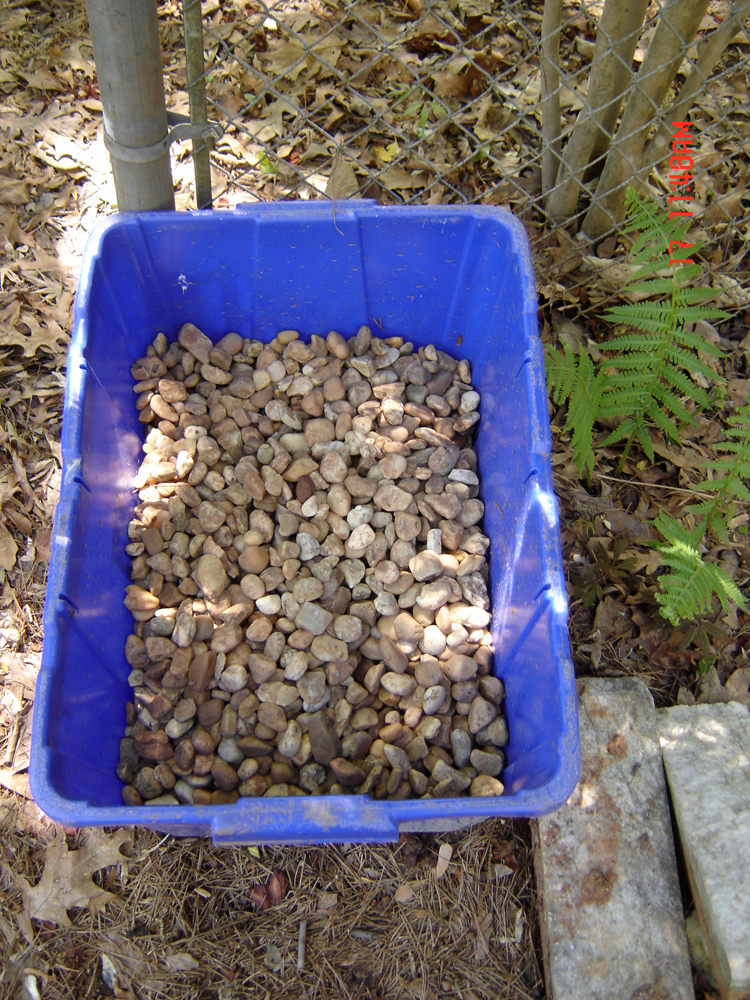 Egg rock removed as of Saturday
Sunday I was able to get out and work on the dig around noon, and continued until about 6 PM or so - these photos I took today (haven't done anything this week yet - I had an interview early Monday morning and worked on the rental property yesterday - will also be out in Pine Lake today so I'll pick up tomorrow providing the weather holds). As you can see I've removed enough dirt to define the boundaries of the retaining wall - I'm actually going to back cut at an angle and dig down deeper, both to add a foundation drain and to provide for deeper footings for the wall. This is just to define the space - I'll have to temp up the supports before adding the wall and I want to have a floor poured so the supports will have the concrete to rest upon.
The goal is that far wall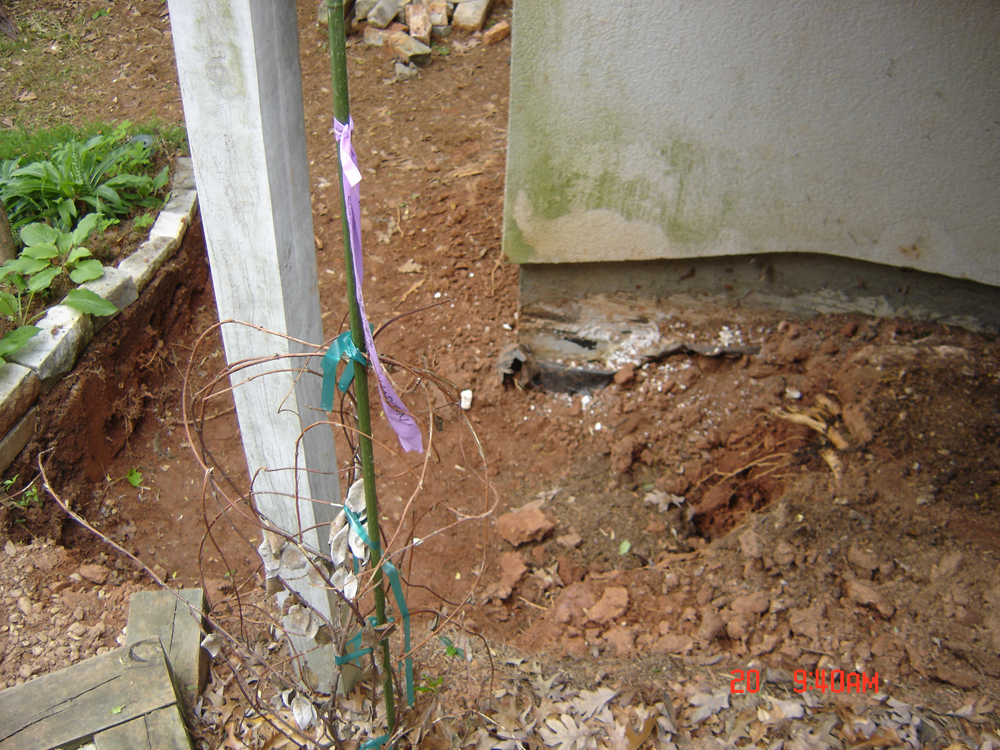 Top view looking down
So this is what I've removed so far - the container of Egg rock and several short landscape timbers from the stairs; a tarp with more Egg rock and a pile of dirt - I've run out of obvious areas to fill (there are more but I haven't taken the time to find them) - I'm sure the pile will be gone by the time I'm done. I think I'm about 1/3rd of the way being completed with the digging.
Hopefully it won't rain too heavily and I'll be able to commence tomorrow. I have a couple of small tasks to perform but at this point it's a "wait and see"...
-- John